Children from Hanslope primary school got their fingers green this week at a planting event at Bloor Homes' Hanslope Fields development.
The event was organised to mark National Children's Gardening Week and saw the children put paint to paper to come up with some colourful creations to inspire the design of garden troughs at the Hanslope Fields development. They were then invited to get their hands dirty and help with the planting.
Miss Hudson, Year 5 teacher at Hanslope Primary school commented: "Our pupils really loved getting involved in the project. We talked about the new homes being built and the importance of gardens to add colour and interest. We then looked at pictures of garden planting and the children got to work with their own colourful designs.
"It was really exciting for our children to visit the development today and get involved in bringing their ideas to life – they had a fantastic time and the end result looked great."
Gemma Deacon, Acting Head of Sales for Bloor Homes South Midlands added: "We were delighted to welcome students and teachers from Hanslope primary school to get involved in the planting at Hanslope Fields. We have recently launched our Brighter Communities campaign and working with local schools is a key part of our commitment.
"The troughs are the perfect addition to the development and will add some much-needed colour throughout the summer months."
Hanslope Fields currently offers a range of three, four and five bedroom homes, with prices for a three bedroom Lyttleton design starting from £350,000.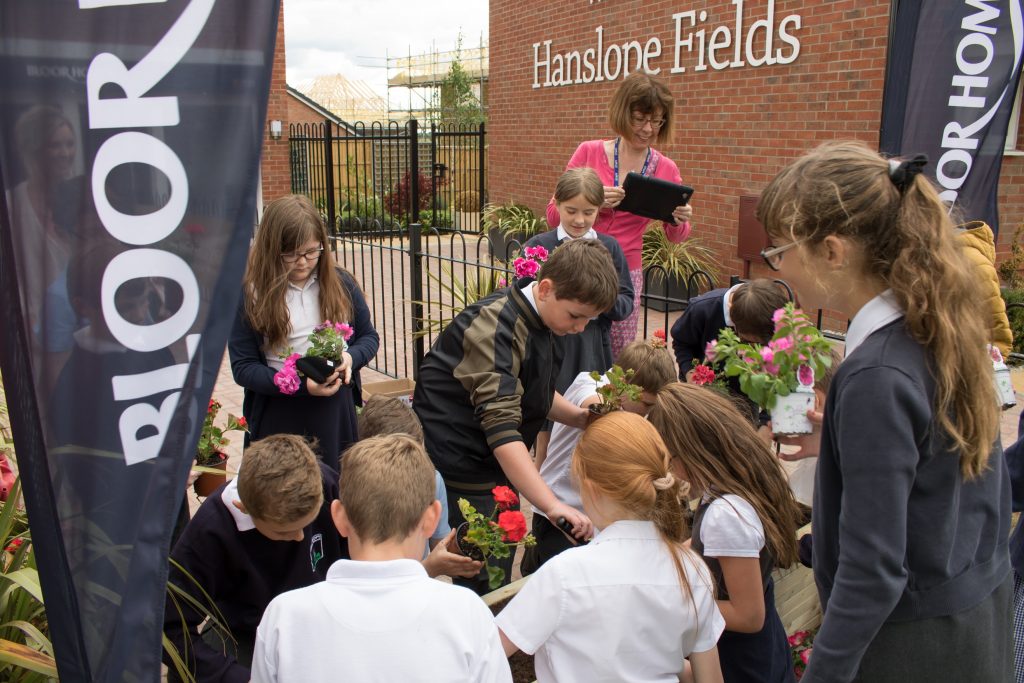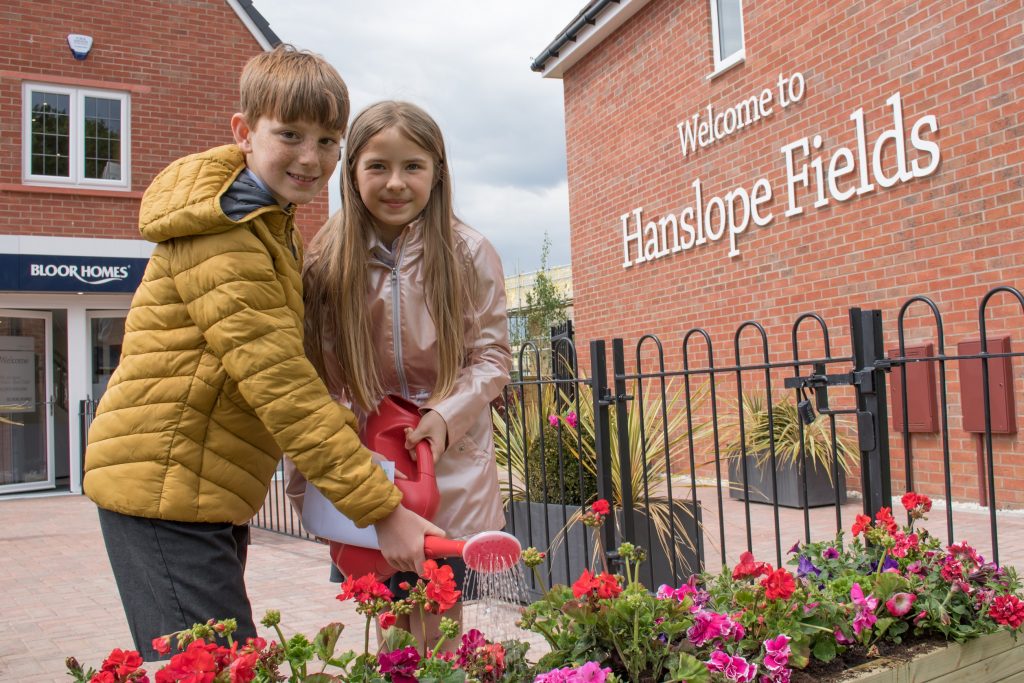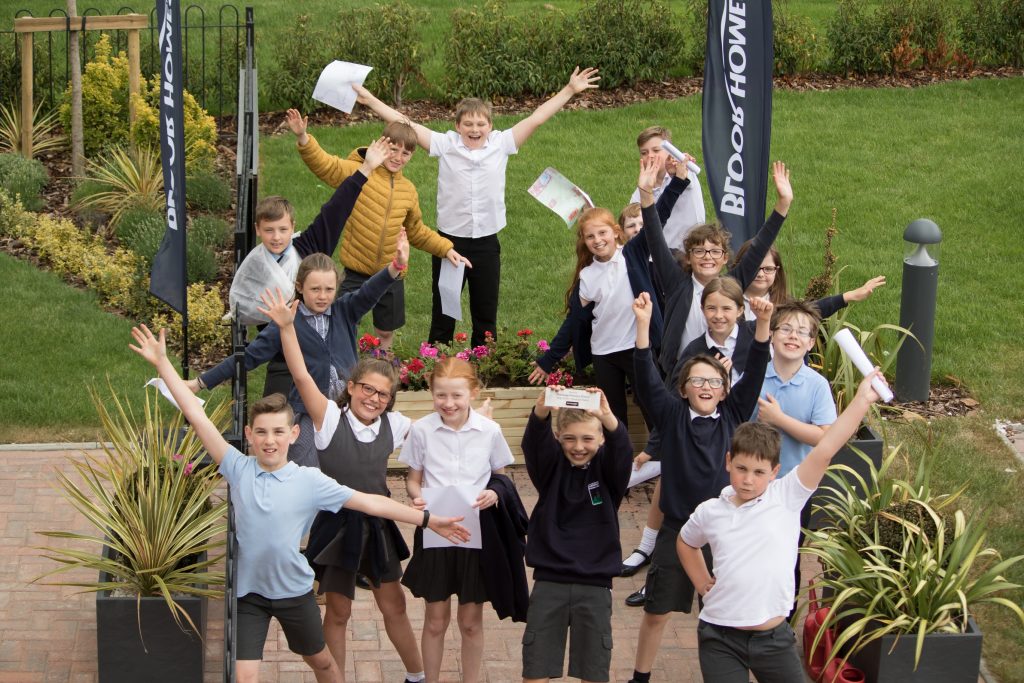 For more information on the homes and incentives available, please visit the marketing suite on Castlethorpe Road, Hanslope, MK19 7HQ. Alternatively call the sales team on 01908 886 960 or visit https://bloorhomes.com/developments/south-midlands/hanslope-fields.
Established in 1969, the Bloor Group is now one of the largest privately owned housing groups in the UK
Bloor Homes is based in Measham, Leicestershire, and has seven regional offices across the country